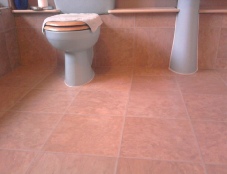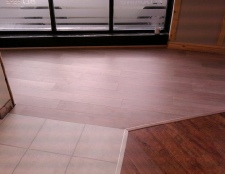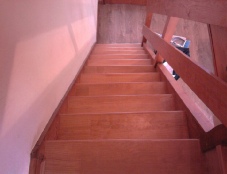 Reads Flooring was established in 1999 by Neil Read who started installing Laminate Flooring for a retailer later progressing to installing Engineering Flooring and Solid Wood Flooring. After sub-contracting over the years for other companies Neil found he was getting a lot of calls from recommendations and word of mouth. As a result the sub-contracting days were over and Reads Flooring began.
A Home Selection Service was the first step for Reads Flooring; Neil would go to the customers home, measure up, check sub floor levels and moisture levels whilst the customer chose from a wide range of flooring. This service became extremely popular and a trade mark for Reads Flooring.
In 2007 Reads Flooring was recognised and accredited by The Guild of Master Craftsmen and later in 2012 qualified as a Quick Step Master Installer. This now enables Reads Flooring to pass on a FREE 2 year Installation Warranty with every Quick Step floor installed.
After completing the Master Installer course, Neil was asked to install a Quick Step Laminate Floor for the Popular TV series 'Cowboy Builders' on Channel 5. Quick Step donated the floor and fellow Master Installer John Simms and Neil carried out the installation. This was a fantastic opportunity for Reads Flooring to be involved in such a well-formatted show.
The next significant event for Reads Flooring was on the 7th January 2013 when the Lord Mayor of Wrexham opened the Largest Independent Flooring Showroom in North Wales. They have a vast amount of Solid Wood, Engineered and Laminate Flooring to choose from backed-up by Professional advise from sub-floor preparation to what finishes you would like on your floor.
Reads Flooring… bringing floors to life!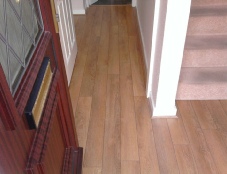 SURVEY
We offer a no obligation and FREE surveying and quotation service to all our customers.
EXISTING FLOOR REMOVAL
If required we can remove and prime your existing floor covering before our arrival to fit your floor. This includes carpet, cushioned floor, tiles and even an existing wood floor.
FLOOR FITTING
We specialise in real and engineered wood as well as laminate flooring. We also have the skills and ability to fit tiled flooring and walls.
DOOR TRIMMING
If your new floor exceeds the height threshold of your door, then we can remove all affected doors and trim them down to the desired height.
SKIRTING BOARDS
We can remove and re-fit your skirting boards if required.
MAINTENANCE
If you existing floor has water, burn or scratch damage or simply needs a bit of love and care, then we can help.
Call TODAY for a FREE no obligation quotation or visit our HUGE SHOWROOM for the widest selection of Oak and Laminate flooring in Wrexham, Chester and North Wales!